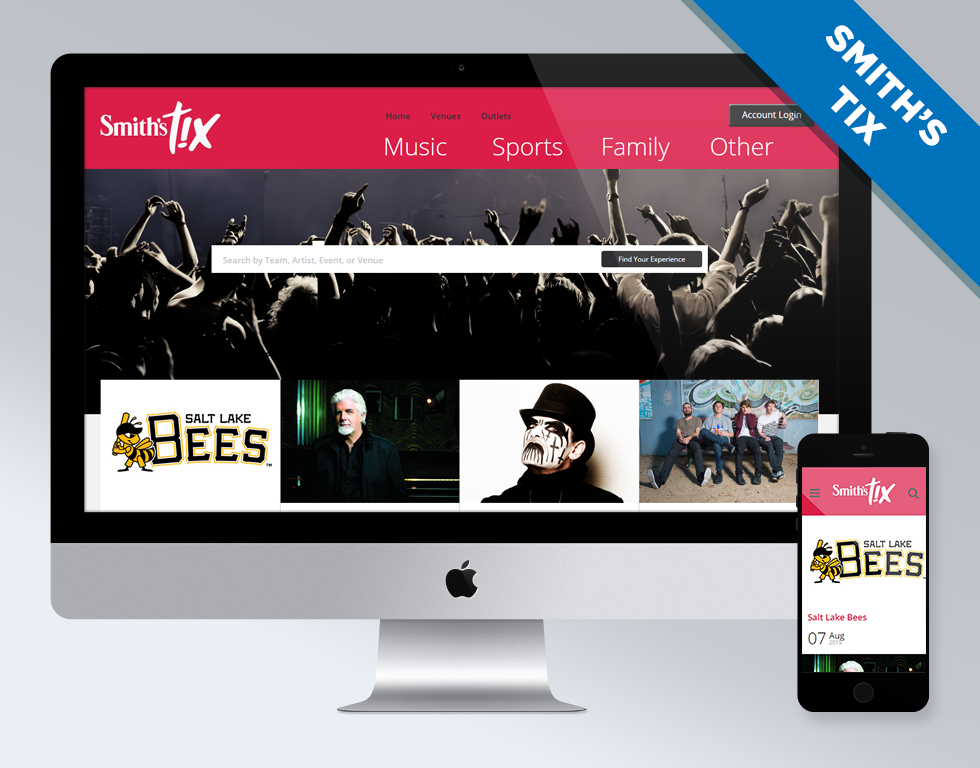 Client: Smith'sTix
Date: 2015
Info: Website Redesign - UX/UI and Server-Side Programming
Smith'sTix is the largest locally operated ticket distributor in Utah with over 35 outlets from Logan to St. George. We were hired to give the Smith'sTix website a full redesign while maintaining their SEO strategies which we work on and update regularly.

Our role in the current Smiths Tix website consisted of programming both the front and back end of the site. Using a Photoshop format, we converted the files for web use, installed a Joomla CMS, created numerous custom modules and components along with high-traffic caching.