3
SEO
Tips
for
Sundance
Enthusiasts
by Jet Digital Marketing

Hits: 6071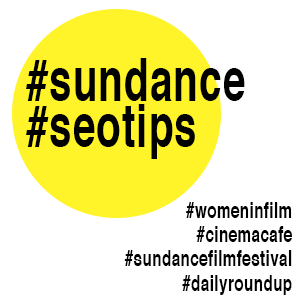 Whether you are able to attend Sundance or you are following the buzz with all of the events and premieres from miles away, there is a great opportunity to boost your website through these three quirky local search engine optimization tips to help Sundance, and let Sundance help you!
Write about events at Sundance pertaining to your industry.

There are an extreme variety of events going on during Sundance. To take advantage of a large search engine marketing opportunity tied with Sundance, take a look at all the events going on that you can take knowledge from and offer a quality and educated opinion about. Find movie premieres, venues, panels, or events going on that are related to your industry of business and write about them. This does not mean you need to attend, but it does mean you should be informed. You can write a review article, highlight article, or facts article about anything in Sundance, publish the article, and gain traffic from people searching for information related to these events. This is a great way to also see what key players in your industry are doing and inform yourself as well as write a great article about a well-known event.

Be active with social media and #hashtags

Check out what is trending for Sundance on Twitter, Facebook, and Instagram (the three social media outlets Sundance prominently uses). Look specifically at Sundance's own social media outlets and see what hashtags and links they are mentioning. Be active in posting pictures or articles that incorporate the most trending hashtags. Need some ideas? Here are a list of hashtags

#sundance
#sundancefilmfestival
#womeninfilm
#cinemacafe
#dailyroundup

Connect with companies in your industry

Whether or not you are attending Sundance, you can still take the opportunity to connect with companies in your industry that are being featured in the festival. Try looking up some companies on Sundance's website that are in your industry, find the presidents of the company, and email or call them to inquire more about what they do and how you can work together. This is a great time to get a conversation started with key players in your field. You can open with a point about their appearance at Sundance and how it impacted you, your opinion on something they have been featured in, or comment on a social media thread they posted and follow up with a phone call.
For all of the Sundance enthusiasts, these tips are great ways to incorporate your business into the Sundance buzz and to learn tips from some of the most strategic and educated digital marketers in the world.
To learn more about this years happenings at Sundance visit Sundance.org
To sign up for more updates on how to improve your site, sign up for our newsletter!