Help!
My
Adwords
Account
Isn't
Generating
Leads!
by Jet Digital Marketing

Hits: 5069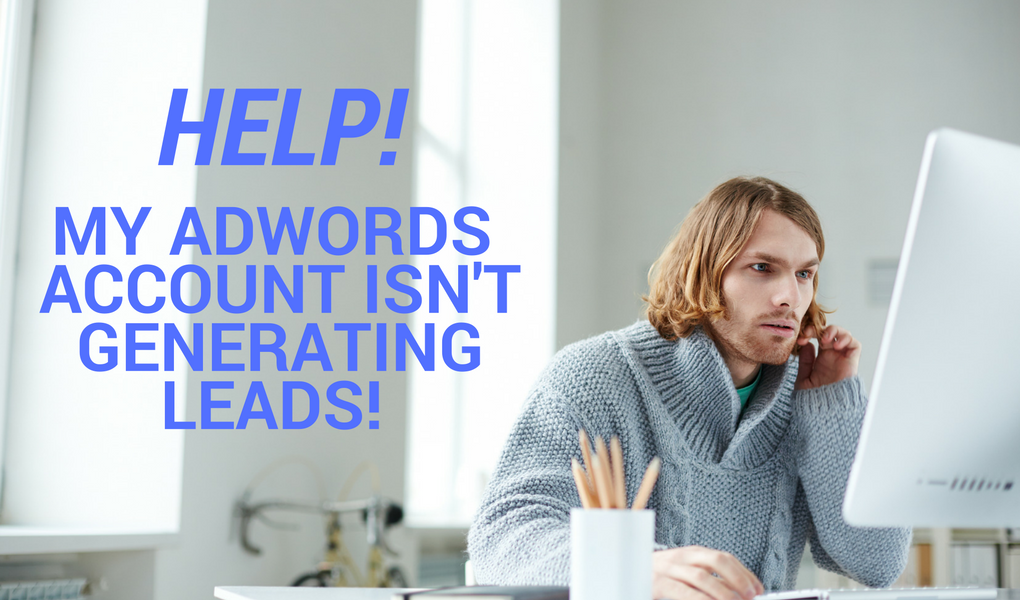 There are many reasons why an Adwords account might not be generating any leads, and the questions I have outlined in this article below are some of the most common reasons paid ads do not perform well. If you are struggling with your Adwords account, ask yourself these questions, and they might help you identify some hidden data that will fix your performance problems, and get you more leads! 
Have you included enough negative keywords?
A lot of times when we look at Adwords accounts, many clients do not realize how many keywords their ads are getting clicks for that are completely useless. These keywords might have something to do with their search terms and "jobs," "reviews," etc. Taking a look at the search terms your ads are showing up for and weeding out the terms that your ads should not be triggering is a great way to start generating more quality clicks.
Do you have conversion tracking installed?
Tracking conversions and even analytics tracking can be helpful for Adwords accounts, because then you can see the path that a person who clicks on your ad takes when they land on your page. Do they fill out a form? Do they click on a link in your navigation? These kinds of details can be analyzed and optimized to provide the best experience for your website users.
Are you targeting the right geographic locations?
Targeting the correct geographic locations in Adwords is critical. A lot of people struggle with setting this up correctly in Adwords. You want to make sure you are targeting people "within" the location you want to target, and not targeting people that are "searching for" or outside the limits of your target location in most cases. This setting a lot of times is missed or is setup incorrectly in paid search accounts.
Are your ads offering appealing enough incentives?
Ads are clicked because they are appealing to users, and we have seen in a lot of cases that ads offering a dollar-amount incentive, such as $25 off, get a lot more clicks and leads than general ads that do not have incentives. Think about what your company might be able to offer in their ads, so you can differentiate yourself from other companies that are also shown on the search results with a great incentive.
Are your ads positioned at an optimal location?
Ad positioning on the search result page is critical for getting leads in Adwords. Many times, companies do not get leads if they are below position 3 on the search results page. To get the best cost per click on your ad, try to stay between the second and third position on the search result page, so you are not paying top dollar for the first result.
All of these factors can affect the way that your ads perform within Adwords, including many more factors that can get very granular. The deeper you dig into the data of an Adwords account, the more likely you will need an Adwords specialist or particular PPC management services to help you identify the real problem with your ad account. Every paid search account can be profitable if they are situated in the right way.