3
On-Page
SEO
Techniques
that
help
Kenny
McCormick
Avoid
Dying
by Jet Digital Marketing

Hits: 5487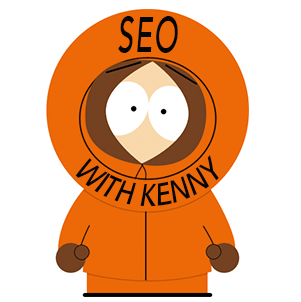 Photocredit: South Park Comedy Central
If you are a South Park watcher, you know that Kenny McCormick is known for getting killed in almost every episode. But as the seasons progress, he starts to die less often. How does he do it? He uses these three SEO techniques and implements them in everyday life. Now he only dies occasionally, and is able to summon his super hero identity, Mysterion. So read through these three tips and learn his secrets.
1. His URL is Always Structured Correctly
http://www.KennyMcCormick.com/Kenny/Kenny-McCormick-Rocks
If you are just picking out your domain name, then great! You will love these tips. Pick a domain name that includes a variant of one of your target keywords in it. For example, let's say your business sells pens. Then your domain name might be something like: www.kennyspens.com. If you already have a domain name, don't worry! Just move on to these next suggestions.
Now let's focus on the text after the ".com/". Usually a URL structure after the .com is as follows: "/Kenny/Kenny-McCormick-Rocks", where the "/Kenny" part of the URL is the category, and the "Kenny-McCormick-Rocks" part of the URL Is the post. Best practices for URL's are that your category should be the subject of your post, or something related to your post. It could even be the keyword! The category is meant to categorize single posts into broader terms and can be used for search engine optimization.
The "/Kenny-McCormick-Rocks" part of the URL is considered the post. This string of words can be used for SEO purposes, and is best used by including your exact string of keywords that you want to rank for.
2. He takes his H1 Tags to Every Class
This is your H1 Tag
H1 tags are important because they allow you to explain further in detail a section of your document. This helps you structure your webpage and tell Google what is important. You can give a more detailed description than was allowed in the title tags. Think of these tags as content title tags. They should serve the same purpose for your written content that a title tag does for a page. Refer back to our earlier episode on mastering your title tags. These tags are strong signals to search bots on what the page is about, and should be used to categorize content.
The tips for the H1 tags are similar to title tags, in that you should remember to place your keyword the closes to the front of your tag as possible. Never keyword stuff these tags, or use more than a couple of keywords.
If you are going to use a link in your H1 tag, link to relevant content, and it is best to link your desired keyword to whatever URL you are referencing.
Try to keep the amount of H1 tags in your document to a minimum, allowing for about 2 H1 tags or less for one page.
3. He Summons Mysterion with his Paragraph Tags
This is your Paragraph Tag
Paragraph tags further categorize your text on your page. It is best to have a keyword or a variation of your keyword close to the beginning of your paragraph tag. It is also important to have great content. Making sure your paragraphs have high-quality, valuable content is one of the main goals of a paragraph. Many high-ranking pages I have seen have on average about 9 paragraphs of great content.
Always remember how important it is to take into account these three on-page optimization factors when building out a page for your site, as well as the factors that we mentioned in our previous post. With all of these tools implemented on your site pages, it could mean the difference between a page that gets no traffic, to a page that is ranked on the #1 search engine results page of Google. Join Kenny McCormick and start letting your website be seen.
Photocredit: Deviantart.com