Affordable
Monthly
SEO
Service
Packages
We will boost your search engine rankings, guaranteed!
Search Engine Optimization (SEO) is quickly becoming the most important part of a business' marketing campaign. Research has shown that more and more people are searching the Internet before making a purchase and more than half are local searches. It is now critically important for small business owners and large corporations to establish a stong online presence. The extent to which your business is actively managing your search engine presence has a direct and sizable impact on the amount of sales you see each month.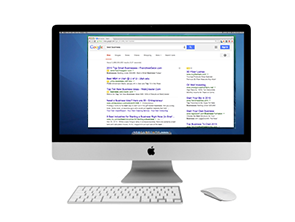 We can help your business get first page rankings and show up in the top of the search results for a much smaller investment than you might expect. We offer monthly SEO packages that can be customized to fit your marketing budget. Since we understand that the competition in each industry is different, we tailor our SEO plans to fit your website and compete with your target market. Whether you are a small business owner looking to improve your local search presence or a national corporation, we evaluate the needs of your business and then give you a customized digital marketing solution that will bring maximum ROI.
Our Goal
We want you to have more paying customers.
How will we do it?
Research the most targeted keywords in your industry and analyze your top competitors.
Optimize your website to position you at the top of the search engines.
Drive qualified leads to your website, using our own in-house SEO strategies.
What SEO Strategies are you talking about?
Press Release Syndication

Video SEO
Ready to get started? Give us a call at 801.424.500 or click below!



Wait! Don't Leave Empty Handed!
Request an
SEO Audit Report Worth
$299 for FREE