Adwords
Mobile:
10
Best
Practices
for
PPC
on
Mobile
Devices
by Jet Digital Marketing

Hits: 5909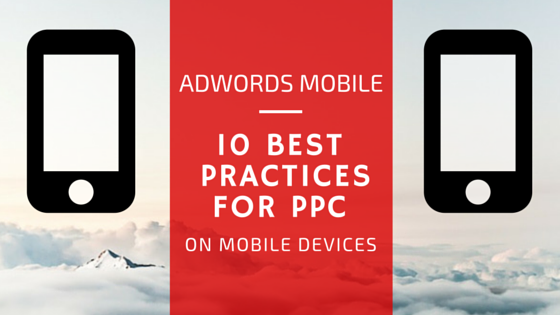 More people are using their mobile devices to conduct online searches. In fact, more than half of all online searches are now done through cell phones and tablets. When you want your business to stay relevant and competitive in today's growing mobile market, you would do well to embrace some of the newest PPC strategies for mobile devices that every PPC management company should be using.
These 10 tips will help you generate and keep the traffic you need to remain competitive and grow your business.
1. Mobile Preferred Ads
Mobile preferred ads satisfy a wide spectrum of customers, regardless for what they are using their mobile devices to search. You can use these ads to provide phone numbers, directions, or other fast solutions for customers while also directing them to your business and to your website.
2. First-line Call to Action
Google displays mobile ads differently than desktop ads. Because ad extensions are now displayed before second line copy, you should include your most compelling call-to-action in your ad's first line. This practice ensures that customers not only see your advertisement, but also will be more likely to follow through by clicking on it.
3. Mobile keywords
When you want to generate as much mobile traffic as possible, it is vital that you use mobile keywords. These words are geared specifically toward mobile device searchers and help them find relevant answers quickly. They can include terms like "near me," "driving," and "mobile."
4. Call-Only Ads
Along with smartphones being used for apps and online searching, they also, of course, can be used to make phone calls. One of the best ways to generate traffic and encourage conversion of customers is by using call-only mobile ads. This is something that we as a Utah PPC company test frequently to see what works the best. These ads can feature call-to-action words like "Call Us Now!". Phone calls from customers give you the opportunity to meet their specific needs and guarantee their future patronage of your business.
5. Mobile Landing Pages
Customers who use their mobile devices to search are more likely to follow through with your business if you have a landing page that is mobile-friendly. A mobile-specific landing page can include a one-touch payment option, call buttons, and other conveniences that will make doing business with you easy. In fact, you should try out several different layouts before choosing the one that is best for you and your company.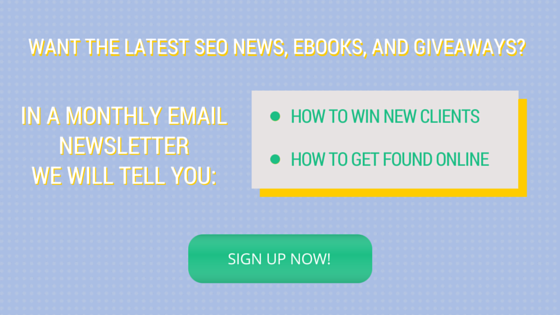 6. Know Your Goals
As you continue to use mobile specific ads, you can monitor your success by keeping your goals in mind. By making your goals quantifiable and measurable, you ensure that you are achieving the success you want and that your business is growing. Your goals should also be realistic and capable of being met in a timely manner. Having these goals in mind while carrying out a mobile PPC campaign helps you ensure that you are serving your customers and avoiding issues like cart abandonment.
7. Know Your Audience
Along with setting measurable and realistic goals for you and your business, you also should identify and target your intended audience. You need to know who your customers are, what they need or want when they conduct mobile searches, when they are most likely to search for your business, where they are located, both geographically and online, and why precisely they are looking for your business. These facts will help you form a plan of action that will make your company more enticing to your audience and keep them coming back to do business with you.

8. Adjust According to Trends
Mobile ad trends are ever-changing to meet customers' demands and expectations. When you want to stay ahead of your competitors, you must monitor these trends and adjust your mobile PPC ads accordingly. Changing with the trends also lets you bid on optimal ad space and stay relevant with your audience.
9. Enable Ad Extensions
When you want to generate as much traffic as possible, you can get more clicks on your ads by enabling ad extensions. As noted, ad extensions are now displayed prominently in mobile advertisements. These extensions can help attract both new and existing customers. Further, allowing ad extensions is easy and does not cost you anything.
10. Advertise during Optimal Times and Seasons
Advertising during certain times of the day or even year can help you generate more traffic to your business. For example, if you run a restaurant, you can get more clicks on your ads by advertising during the evening hours or weekends when people are more apt to dining out or ordering take-out. Likewise, if you run a sporting goods company, you can get more clicks by advertising during active sports seasons. Advertising during off-seasons or less busy times of the day could be a waste of money and time because your intended audience will not see your mobile PPC ads.
People have changed the way in which they search for things online. No longer relegated to logging onto a desktop computer before searching, people can now easily access most things for which they are looking by using mobile devices.
When you want to reach today's mobile searchers and grow your business at the same time, you can generate the clicks and traffic you need by taking advantage of some of the newest PPC strategies. These tips combined with local SEO, can help you stay on top of your mobile advertising game plan and reach your targeted audience. They can also keep you ahead of your competitors and reach new customers as well.