How
to
Determine
Your
Marketing
Budget
by Robert Boulds

Hits: 4967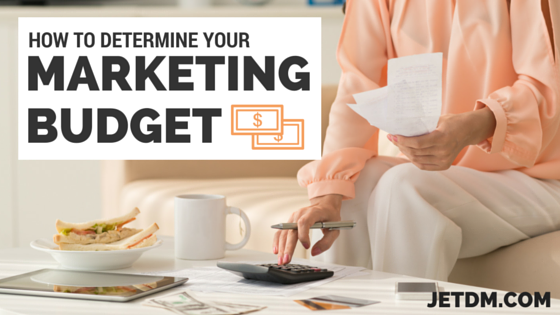 Your company may offer some of the most appealing and innovative products and services on the market. However, if you fail to market them assertively to your targeted audience, you rob your company of its chance to make the maximum profit.
Before you can pitch your products and services to the public, you must first establish a marketing budget. You can devise a practical and profitable marketing plan by making use of these important strategies.
Figure Out How Much You Should Spend
Calculating how much you can and should spend requires that you first consider several factors about your business. Some of the finer details that must come into play before setting up a budget include your business':
Size
Years in business
Products and services line
Competition Strategy for Growth
You also must consider how much money you actually bring in each quarter and ideally allocate a viable percentage of your income toward marketing. In general, businesses that make $5 million or less per year spend about seven to eight percent of their revenue on marketing. However, new startups sometimes spend more, as much as 20 percent, to ensure that they grab the attention of the public and guarantee the most financially lucrative launch possible.
The money that you set aside for marketing should go to cover expenses like promoting your products and services on your company's website and also on blogs and via sales collateral. This money can also go toward promoting your company through sales campaigns, promotional events, and other advertising venues.
Regardless, the percentage that you set aside for marketing should be based on practical and healthy margins. A typical seven to eight percent, for example, assumes that your margins are around the 10 to 12 percent mark. If your margins are too low, you may need to adjust the costs associated with running your business. You also may need to spend more money on marketing than seven or eight percent.
Spend Your Money Wisely
Another part of establishing and abiding by a marketing budget requires that you spend the money that you have set aside wisely. You want to avoid overspending or blowing through your budget too quickly.
Ideally, you should have a plan in place for your marketing and also identify costs that must be covered with the money you have in the budget. You should also set up a timeline for covering these costs and also promoting your business, products, and services to your intended audience.
Adjust the Budget as Necessary
Your marketing budget should not be set in stone. In fact, as a business owner you may be well aware that you cannot control unexpected circumstances from occurring. You never know when unplanned events or campaigns may arise. You likewise should be ready to adjust your budget if your plan is not meeting your desired goals.
Before adjusting your budget, you should evaluate your plans to make sure you are getting the most solid return on your marketing investment. You can determine your marketing's ROI by comparing your spending tactics and by analyzing the seasonal effects of your plan. If you are getting inconsistent results or you are losing money, you should readjust your budget accordingly.
You should also readjust your budget and plan every time you launch a new product or service. You are encouraged to evaluate and change your marketing budget as necessary at very least on a yearly basis.
Getting your audience to buy your products and services requires that you market wisely. You can turn a profit and grow your business by establishing a viable marketing budget today.
Looking for more tips on building your company's online presence? Check out some of our latest blog posts like 10 Easy Ways to Build Brand Awareness Online and 7 Tips to Design a Homepage that Converts. Follow Jet Digital Marketing on Twitter and Facebook for all the latest insights into digital marketing and growing your business online. Contact us today if you would like to learn more about our digital marketing solutions.