The
2015
Oscar
Nominees
for
the
Best
Local
SEO
Influencer
Award
by Jet Digital Marketing

Hits: 8867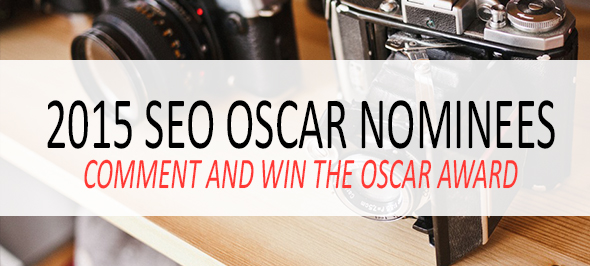 As the Oscars are approaching, we decided to have our own Oscars here at Jet Digital Marketing to recognize some of the most credited industry leaders in the Search Engine Marketing space. These 4 nominees have definitely earned their nominations, and we want to recognize them for their contributions and insights that they have shared with the search engine world that have changed the lives and advanced the careers of many SEO enthusiasts.
The co-founder of Moz and Inbound.org, Rand is a force to be reckoned with in the search engine world. He periodically writes on the Moz.com blog, and has been featured in Search Engine Land, Search Engine Watch, Bloomberg, Hubspot, and more.
What is Moz?
A software company that started in 2004. It sells marketing analytics software subscriptions for SEO gurus, and between 2008 and 2011 (while everyone else was dealing with the crash in the economy) grew from $1.5 million to $11.4 million in revenue.
Rand, we salute you. And more importantly, nominate you for this year's Best Local SEO Influencer Award.
Starting Search Engine Watch in 1997 (a website with research about search engine rankings), he sold it to another company, and it was sold in 2006 for $43 million. Then in 2006 he founded Search Engine Land, and he has been featured for his authority in search engine marketing in AdWeek, Business Insider, the Wall Street Journal, the New York Times, USA Today, Bloomberg, LA Times, and the list keeps going. He also keeps up on his personal blog, Daggle, and is the Chief Content Officer for Third Door Media that does various search marketing conferences throughout the year.
Danny, you are an inspiration. Thank you for all of your insights, we are rooting for you to win this award!
The author of Google Power Search published in 2011, co-author of Social e-commerce published 2014, and co-author of The Art of SEO, he is a well-known SEO expert, professional speaker, and author. He founded Netconcepts in 2000, which was then acquired in 2010 by Covario, and Covario has then been acquried by Dentsu Aegis Network. He currently is a columnist for Search Engine Land, Multichannel Merchant, and the Huffington Post. He is also a contributor to many more online magazines and websites including MarketingProfs.com and the Shop.org blog.
Our favorite place to follow his writing is on Search Engine Land, although there are many other places he contributes to across the web, this one is the one he keeps the most up-to-date with industry news.
The co-founder of Crazy Egg, Hello Bar and KISSmetrics, our favorite blogs to follow of his are on Quicksprout.com and KISSmetrics. bioThe Wall Street Journal calls him a top influencer on the web, Forbes says he is one of the top 10 online marketers, and Entrepreneur Magazine says he created one of the 100 most brilliant companies in the world. He was recognized as a top 100 entrepreneur under the age of 30 by President Obama and one of the top 100 entrepreneurs under the age of 35 by the United Nations. Neil has also been awarded Congressional Recognition from the United States House of Representatives."
Neil Patel is a connoisseur when it comes to helping websites be seen on the web. Currently he is working on creating a billion dollar company (KISSmetrics) and when that phase has passed, he believes his future is helping non-profits and their websites so they can change more lives.
Conclusion
That concludes our nominations for the best Local SEO Influencer for the 2015 Oscar Marketing Awards. Although these are our 4 nominations, we would love to hear feedback from you! What are your favorite industry leaders in the SEO and search engine marketing space? Comment below on which one you think should win, or suggest another of your favorite SEO experts for a chance to win our Oscar Award… the Catzilla T-Shirt! We will pick winners on February 26th!