The
Obstacles
to
Becoming
an
American
SEO
Ninja
Warrior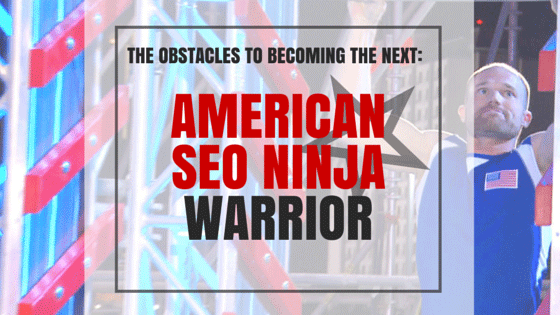 As you square off against your worthy adversaries in the online business market, your only thought may center on reaching the ultimate prize, the Mount Midoriyama of search engine optimization. This elusive, yet worthy reward brings with it high search engine rankings, genuine traffic, and valuable customer conversions on your website.
However, many SEO ninja warriors stumble and fall as they battle their competition and strive to reach the pinnacle of virtual entrepreneurial success. You can become the ultimate American ninja warrior of SEO by using these resources that others who have gone before you have ignored or forgotten in their own competitive strategies.
Targeting the Right Audience
The basis of any effective SEO strategy calls for you to know whom your audience is. You need to find out who visits your website the most often so that you can cater your strategy to them.
Using resources like Google Analytics, you can determine important details about the people who come to your site most often. These details can include your audience's:
Age range
Gender
Interests
Buying behaviors
Budgets
Using the information gleaned from Google Analytics, you can devise an SEO strategy and choose keywords that cater to your audience's motivations for visiting your online business.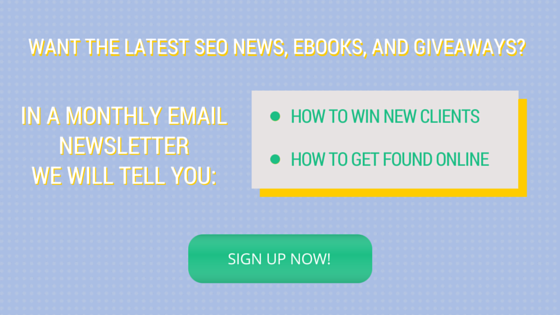 Building Brand Awareness
Another important tip when it comes to developing an SEO game plan encourages you to develop brand awareness of your products or services. Studies have shown that people who favor a certain brand over others will use the brand name in their online searches. When you get your brand name out there among the public, you will develop recognition of your company and generate traffic to your site.
One way to accomplish this involves using branded keywords. Branded keywords target your specific audience and helps guide them toward your online business.
In developing brand awareness, every customer counts. However, a big part of your game plan should focus on raising awareness among younger consumers. As your older customer base ages, you will need to replace them with new customers.
Reaching a younger target base and raising brand awareness can be accomplished when you use free and widely available tools like social media. Social media, in fact, should be a significant part of your SEO strategy if you want to compete effectively with your entrepreneurial peers.
Integrating Social Media
By integrating social media into your plans, you are taking advantage of one of the best resources available to business owners like you today. Social media sites like Facebook, Twitter, and LinkedIn are free and very easy to use.
More importantly, they give you an innovative way to get your products and services out there in front of your desired customer base, including the youngest buyers out there in the consumer world. These sites allow you to engage your customers, answer questions or concerns, and make them feel connected to you and your business. Any content that you have on your website should be shared on your social media pages as well.
Moreover, just as you share what is on your website, your customers likewise have the ability to share and spread your content with their social media connections. In little time, you can garner a huge following online simply because of sharing your site's content on these websites.
When your customer base shares your content, Google interprets this activity as a generation of natural links. In the end, social media marketing can help you raise brand awareness, generate traffic, target your desired audience, and help you achieve higher search engine rankings.
Be Patient
While the results from using social media can appear in a relatively short amount of time, other aspects of your SEO strategy may call for you to employ great patience. Any prize worth having is worth pursuing in the right way. As you strive for that lucrative Mount Midoriyama-sized triumph online, you should stay patient and let your strategy work as planned.
When you stay patient and avoid using deceptive SEO strategies to gain the upper hand among your competitors, you give yourself the footing you need to build long-term value among your customers. Patience is particularly important if you are competing in a tight market like retail. Slow and steady truly can win the SEO race in this industry and any other, as long as you adhere to your SEO strategy of using social media, choosing the right keywords, and knowing your desired audience.
Avoid Shortcuts
That said, it pays to reiterate the perils of using shortcuts to outperform and outrank your competition. Unfortunately, some online business owners violate Google's Webmaster Guidelines by using shortcuts like buying links, spamming, or using fake profiles to get ranked. If you are caught using these methods, your business could lose its ranking, and you may sacrifice your business' integrity in an already-competitive online business market.
Another shortcut that may not be punished by Google, yet still disdained to a significant degree is stock product descriptions. If a number of different websites and companies sell your products or services, they may use stock product descriptions that, while not necessarily advantageous, do nothing to increase your ranking or build brand awareness.
Instead, you should make sure that your product descriptions, wherever they are located online, are fresh, unique, and updated regularly. Google will reward you by a higher ranking, and you in turn demonstrate to your audience that a real person is behind your business, someone who cares about them and wants them to visit your business.
If you are a business owner looking for the help of an American SEO Ninja Warrior, make sure any SEO package you invest in, includes these strategies. The grand prize can be well within your American ninja's grasp when you remember these important SEO tips. These resources will help you avoid pitfalls that take you out of competition and give your competitors an advantage.
Click here to get a free consultation from the Utah SEO Ninja Warriors at Jet Digital Marketing and let us help you build your online presence!