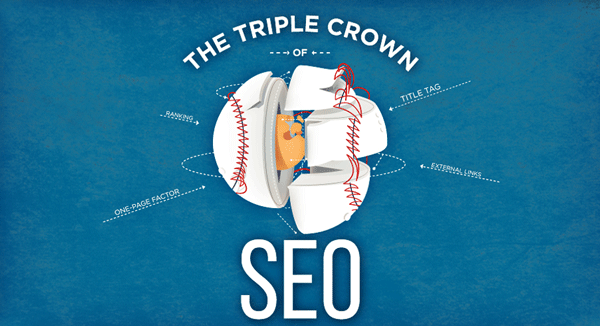 With baseball season underway, players are keeping their eyes on the prize of all prizes, the Major League's Triple Crown. The Triple Crown awaits the American League and the National player who outranks all other athletes in batting average, number of home runs, and runs batted in, or RBIs, in their respective league. Indeed, this prize recognizes outstanding hitting power and number of runs produced during a season. This year, a number of MLB players could very well take the Triple Crown for their own.
My top choices for the Triple Crown contenders this year in the American and National League include:
American League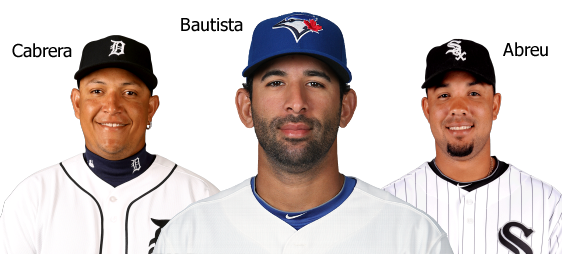 Toronto Blue Jay's right fielder Jose Bautista: Bautista set a Blue Jays franchise record for home runs in 2010 when he hit 54. He also finished that season with 124 RBI and a .260 batting average. He followed that season by finishing 2011 with 43 home runs, 103 RBI and a .302 batting average. If he can stay healthy in 2015, Jose Bautista has a solid shot at winning the Triple Crown.

Chicago White Sox first baseman Jose Abreu:

Abreu, a one-year rookie, came out of the gates swinging. In his first year he posted a .317 average with 37 home runs and 108 RBIs. His first year was slowed down by an injury. Look for a healthy Abreu to make a serious run at the Triple Crown award.

Detroit Tigers first baseman Miguel Cabrera:

Cabrera won the Triple Crown award in 2012 when he posted a .330 batting average with 44 home runs and 139 RBI. If this he can stay healthy and wins the award this year, he will be only the third MLB player to win two Triple Crowns. The other two players are Roger Hornsby of the Boston Red Sox and the legendary Ted Williams.
National League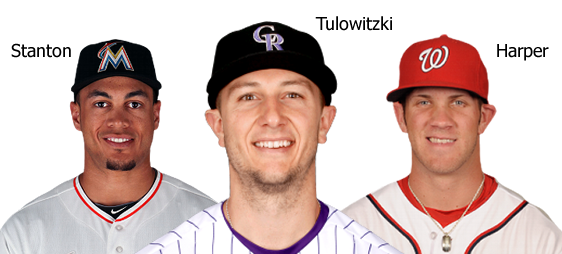 Miami Marlins right fielder Giancarlo Stanton:

Stanton is coming off a season where he led the National League in home runs with 37, while collecting 105 RBI and posting a .288 batting average. He put on a show at last year's Home Run Derby by hitting multiple 500 ft. bombs. At only 25 years old, he is entering the prime of his career and could make a serious run at a Triple Crown.

Washington Nationals right fielder Bryce Harper:

A highly coveted first round draft pick, in 2012 Harper was dubbed as the rookie phenom to watch when he had 22 home runs, 59 RBI and a .270 batting average. He is coming off an injury-plagued year and says he is 100%. Look for Harper to get his swing going early and make a strong challenge for the Triple Crown award.

Colorado Rockies short stop Troy Tulowitzki:

Tulowitzki is the best short stop in the game both offensively and defensively. He has a natural ability to hit the ball long and hard. Tulo was limited to just 91 games in 2014 but still hit 21 home runs while collecting 52 RBI and posting a .340 batting average. If Troy can stay healthy, he is a strong contender for the Triple Crown award.
Of course, you may be thinking that competition on the ball diamond is one thing, but outranking your competitors in the ever-changing online market takes another level of talent and determination. Just as players on the ball diamond strive for the best performance each time they are up to bat, you too should use this level of concentration and effort when marketing a website online.
To become a most valued Internet player, you need to keep your eye on the Triple Crown of SEO. The SEO Triple Crown goes to online competitors who use these strategies when creating and marketing their websites.
Title Tags or Title Elements
Title tags, also called title elements, introduce your website to search engines and your intended audience. These tags are truly the titles to your sites because they appear in the browser chrome and also the tab.
Also as the name suggests, a title element gives your audience a preview of your page and alludes to the content found in your document. The tag helps you get ranked in search engines and also helps you gain visibility on social networking sites. To create a title element that will get you the rankings and exposure you want, you should consider:
Length: Because search engines utilize a 512 pixel space when listing your website, you should ideally try to keep your titles within a 50-60 word length. However, your primary focus should be on quality rather than length.
Keyword placement: When you want your title to be ranked high in search engines, you should utilize any primary and secondary keywords early in the tag. This initial placement of keywords helps generate traffic and achieves a higher ranking.
Brand placement: If your brand is well known, you should include the brand name early in the title. If not, use the keyword early in the tag and list the brand name toward the end of your title element.
With innovative tags, you can get your website listed high in search engines and generate the most traffic to your online location
On-Page Factors
On-page factors encompass several criteria that should be foremost when creating your site. One of the factors you need to consider, along with your title tag, is content. Content is what will keep your users on your site and encourage them to continue favoring you over your competitors. Good content today can include using videos or pictures. It should also be engaging, interesting, and even funny.
Along with content, you need to consider what URLs you will utilize on your site. When using URLs, make sure to use keywords or specific headlines rather than random numbers or symbols that may leave users confused about the URLs' content.
External Links
Finally, your website should be linkable. This can be accomplished by creating content that is unique, offers value and gives your website visitors a reason to share it or link to it from their website or blog. You can also build brand awareness and credibility by contributing as a guest author on other websites in your industry or through online public relations (PR).
Search engines view external links as third-party votes, meaning that by earning these links and building stronger brand awareness, your site will gain more recognition and favor with search engines.
When you are looking for opportunities to build brand awareness and earn links you should consider the following:
Trustworthiness of the domain
Relevancy to your industry
Trustworthiness of sites they are linking to
The Triple Crown of SEO helps you become an online MVP. Just as MLB players on the diamond focus on outranking each other each season, you also can out play your competitors by using these tactics to gain visibility, improve search engine rankings and generate more traffic to your website.