Top
5
Wordpress
SEO
Plugins
of
2015
by Jet Digital Marketing

Hits: 8459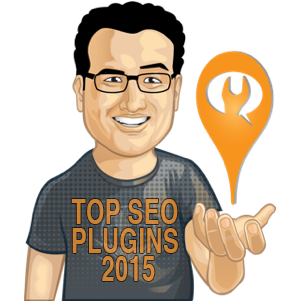 WordPress is no longer a budding platform. It has innovated to potentially the highest degree. A majority of the innovations involving WordPress SEO from here on out revolve around the user base. Developing fascinating plugins that range in effectiveness from gimmicky junk to fundamental game changers, the users are reinvigorating the WordPress platform and helping to keep it in the number one spot against fresher faced competition.
Below are the top 5 best SEO plugins that were developed by a small select team of coders. Each one provides the same basic function but adds its own spin in implementation and layout.
1. SEO for Yoast
The goal of optimizing a WordPress site would be impossible if Yoast did not pave away the initial obstacles. It fits every piece into the formula without missing a beat. Meta descriptions added automatically? Check. A preview option to see how SEO is applied? Check. XML sitemap allocation for the more technical? Check. Their local SEO design matches by geography and supplies Google News content as it relates to the location of the visitor. It is an intuitive feature that adds an extra layer of personalization. With its built-in .htaccess, smart and savvy users can easily alter the plugin accordingly.
Yoast is possibly the best SEO plugin for WordPress, and though it may have been outclassed only in recent months, the fundamentals are so perfectly crafted it remains the top option. A recent security hole was discovered in the SEO for Yoast plugin which made Wordpress websites vulnerable to hackers. Be sure that you update your plugin to the most recent version.
2. Foliovision
Folivision, also known as the FV Simpler, gets the unfair distinction of being an SEO package-lite. It manages to offer the majority of SEO package standards. But it does so in such a clean format that it gives the illusion of it being simpler than it is. For example, authors can add a single keyword for the meta tag and for the content. But because it only offers a single input, some users claimed it had no meta tag functionality. This is just one way how ease of use has made Foliovision less popular- and unfairly so.
3. SEO Ultimate
The SEO Ultimate SEO plugin for WordPress has all the basic foundations of SEO organization. But it earns the ultimate tag through two or three excellent features. The one most worth discussing is the 404 monitor. Convoluted websites will often find dead links and content that was once removed. The SEO package will sift through the local hosts to find out where all the current 404s can be found. From this platform, users can flag the referrers and delete these 404 errors from the system.
4. SEO Friendly Images
Marketers that take that extra step will be benefited for it. While so many marketers contain all their SEO plugin for WordPress efforts in one package, some opt for the wonderfully complimentary SEO Friendly Images. It caters specifically around image based SEO, adding keyword meta tags to images, alt descriptions for when images fail to load, compressed images and other options.
5. Nginx
Nginx is another complementary plugin. It places its efforts in speed promotion and cache cleaning. The cache can accumulate and cause slowdown in the WordPress site. Nginx uses its own server to pull excess cache data from the system when retooling SEO so altered SEO does not leave a weighty bread trail. For example, a removed image could still be retained in the cache, and it causes serious slowdown over time.
Wordpress has some great plugins, and these are just some of the few that they have to offer. These quality wordpress plugins can be of great benefit to you if you are looking to promote your website through SEO.