Google
Chrome
Browser
Tools
for
SEO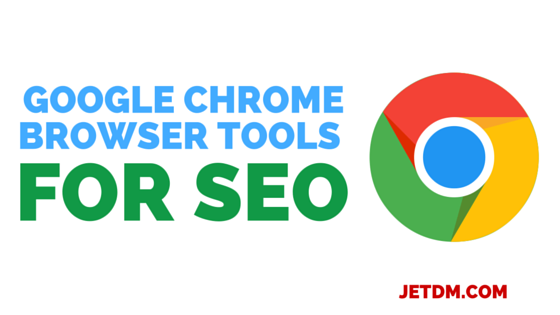 For the best SEO techniques, Web developers can use Google Chrome extensions and tools. These tools help you to see how your website looks on Google and how Google crawls the site. With these analytics tools, you can take screenshots and find the best SEO strategies for your site. From tracking visitors to your website to learning how your site is crawled, these extensions are simple ways to discover the most common website issues.
Full Page Screen Capture Google Chrome Extension
With the FullPage Screen Capture app, you can take a full page screenshot using your normal browser window. Once you have downloaded the extension, you can click on it in your browser bar. You can also press Alt+Shift+P to immediately take a screen shot. A new tab is created in your browser that includes the screenshot. You can either view this screenshot or save it to your desktop.
It takes a little time for the app to scroll through the entire page for the screenshot, so be patient while you wait. In rare cases, the website page may be too large for it to be stored as one image. If this happens, Chrome will split the screenshot into separate tabs. By using this app, you can see exactly what the search engines and viewers see when they go to your website.
Learn more about the Full Page Screen Capture Google Chrome Extension by clicking here.
Page Analytics Google Chrome Extension
If you want to get real-time data from your site, you need to check out the Page Analytics tool. This extension for Google Chrome is designed to give you real-time data about your site and the percentage of people clicking on your website. Basically, this tool lets you see how customers are interacting with your website. By using these insights, you can optimize your website, boost your conversion rate and improve the user experience.
Once you install the extension, you can access several different metrics from Google. You will be given information about your bounce rate, the number of unique page views, the number of active users and the average time that users stay on the site. In addition, this app lets you see the total number of page views and the exit rate. All of this is done instantaneously, so you receive information about your website as it changes.
Learn more about the Page Analytics Google Chrome Extension by clicking here.
Quick JavaScript Switcher
This Google Chrome extension is designed to show you how search engines crawl your website. Sometimes, Google and other search engines have problems crawling your website correctly. If you do not fix this problem, you can end up losing your ranking in the search engines and revenue. Downloading the Quick JavaScript Switcher lets you to see your website the way that a Googlebot sees it. It turns JavaScript off so that you can instantly see the problem.
In the app, you can easily turn JavaScript on and off for different subdomains and host names. Unlike other tools, you can select individual sites and domains to switch off instead of turning JavaScript off universally. If you want to disable JavaScript permanently, you can right click on the contextual menu. This opens a shortcut to the Chrome JavaScript Panel that lets you turn off JavaScript. To edit the shortcut, you can go to the tools menu. From there, select extensions and keyboard shortcuts. On the keyboard shortcuts menu, choose "Toggle JavaScript".
Read more about the Quick Javascript Switcher by clicking here.
For your website to operate at its best, you have to know exactly what users and Googlebots see when they visit your website. Google offers a number of different tools that can help you see what your site looks like when it is crawling. From tracking analytics to turning off JavaScript, these tools allow webmasters to learn exactly what problems are on their site so that they can fix them.
Looking for more tips on Chrome browser plugins or website optimization and building your companies online presence? Check out some of our blog posts like Google Chrome Browser Tools for Development and Mobilegeddon 2.0: Why Having a Mobile-Friendly Site is Critical in 2016. Follow Jet Digital Marketing on Twitter and Facebook for all the latest insights into digital marketing and growing your business online. Contact us today if you would like to learn more about our digital marketing solutions.