How
to
Optimize
the
Images
on
your
Webpage
for
SEO
and
Social
Media
by Jet Digital Marketing

Hits: 5551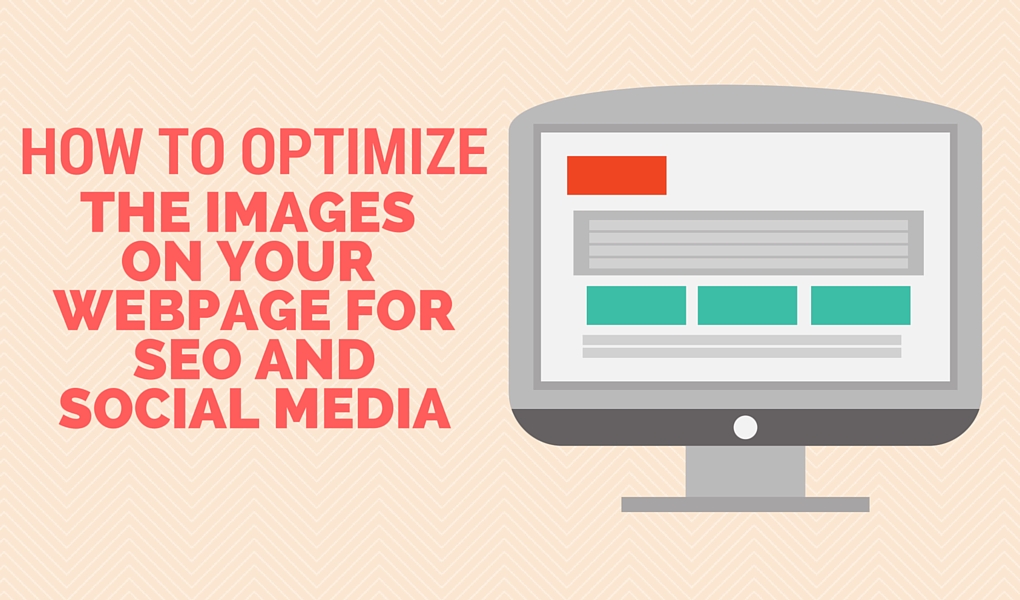 To make sure your website is fully optimized, it is always good to optimize all of your images on your site. These simple tips will help you develop a system for optimizing your images every time you upload a new image to your site.
Focus on the Image Title
When creating your image title, you want to keep two things in mind. You want your title to be a description of the actual image, and you also want it to include important keywords that you are focusing on ranking for within your site. Develop a good list of keywords to focus on raking for by reading our blog 6 Steps to Find the Right Keywords to Target for your SEO Strategy. Always keep in mind your target keywords when naming your images, and remember to name your image something that helps describe the image content.
Geo-Tagging
One fairly new standard we have been using is to geo-tag all of our images. This means that you take the location of your business and get the latitude and longitude coordinates of your business, and insert those coordinates into the "info" section of your image. Make sure you latitude and longitude coordinates match exactly with the Google Maps location of your business. You can get to the "info" section of your image by pulling up your image through Bridge, an Adobe product, and editing the information details. If you need help finding where the information details in Bridge are, or you need more information on Bridge itself, contact one of our team members and we can walk you through this geo-tagging process!
Image Uploading
When uploading your image on your site, make sure to categorize your images in folders. This will help with SEO because every image you upload will create a new URL to that image, and if you categorize them in folders, it makes the images more specific and searchable on Google search. You can have a folder named "services" if the images are related to your services, or "blog" if the images are for the blog, etc. This might seem obvious, but it is important to mention. The more specific you get with categorizing your images in certain folders, the better it is for your site's SEO.
Optimizing Images for Social Media
Make sure when creating your images for your webpage, you think about if you want those images to be shared on social media. Some things to keep in mind when creating your images are:
Follow the image sizing guidelines for the social media channel you are interested in sharing your webpage with.
Make sure there is no more than 20% text on your image if you are interested in using your webpage for advertising on Facebook in the future.
Think about using a title on your image if you are interested in gaining followers on Pinterest. A lot of images on Pinterest that get pinned have titles directly on the image.
Once you upload all of your images to your webpage, make sure to use the Facebook debug tool so that when someone shares your webpage, Facebook will see your image and the image will be shared on Facebook as well.
For tips on image sizing for different social media platforms, call our office and we can walk you through some basic sizing methods for various social media channels.
Sizing Images for your Website
When sizing images for your website, it is important to develop sizing guidelines. For example, you should develop a guideline for the header images on your blogs, for the images you use on your homepage, your subpages, etc. Once you develop guidelines for your images, stick to those guidelines so that your images have a consistent flow. Remember to think about responsiveness when creating image guidelines, and think about the best practices of some other companies in your industries. Images are becoming more about being able to scale to a square size, so that you can effectively see them on mobile devices, so that is something to think about as well.
Use all of these tips in creating images that are optimized for SEO, for social media, and for web standards. If you have any tips you would like to share with us related to this topic, let us know!