How
to
Create
the
Ultimate
SEO-Optimized
Blog
Post
or
Webpage
by Jet Digital Marketing

Hits: 6085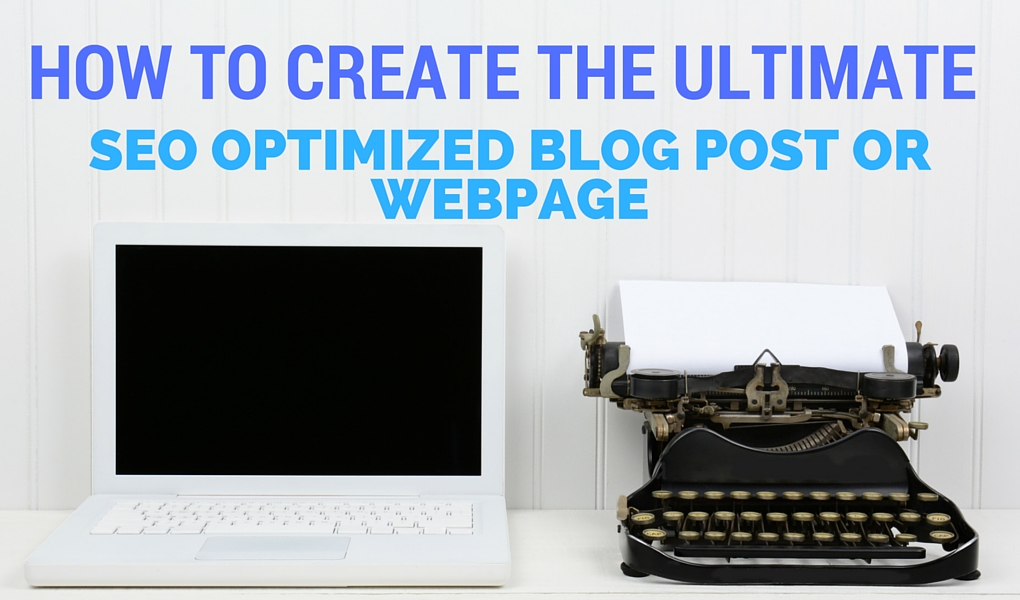 If you are writing a blog or creating a new webpage for your website, there are certain SEO guidelines you should follow in order to make sure that you have the best chance of showing up in search engines for your targeted business category.
By using these guidelines, you can make your website rank much easier so your potential leads can find you through search engines.
Create your Keyword List
First, you will want to make sure that you have a great list of keywords to target for your website that you can incorporate onto your new blog article or new webpage. For more information on finding the right keywords to target for your business's website, read our article titled 6 Steps to Find the Right Keywords to Target for your SEO Strategy.
Optimize your HTML Elements
Once you have your targeted keywords, you will want to optimize your basic on-page HTML elements with your targeted keywords. What are on-page HTML elements? These would be your webpage's title tags, the meta-description, your paragraph tags, and your header elements like your h1 tags, h2 tags, and h3 tags. Still confused on what these are? Check out our article titled The Basics of Using HTML Elements for SEO Success.
Optimize your Images
Then you will want to make sure that you have optimized all of your images you plan on using for your webpage or blog article correctly. To do this, here are some guidelines that we usually follow the guidelines in our article titled How to Optimize the Images on your Webpage for SEO and Social Media.
Now that we have given you all the tools you need to create the ultimate SEO-optimized blog post or webpage, go try your knowledge out! We would also love to hear your thoughts on our blog and if you have ideas of what you would like us to cover in our next blog, so comment below to join the conversation!
For more tips on SEO, PPC, or web design, call us for a free consultation!